Karla L. McCullum, Certified Life Coach, was born and raised in Baltimore, MD. She graduated from the prestigious Western Senior High School. Karla is a Veteran of the United States Army. She has a Bachelor's degree in Business Management and a Master's degree in Human Resource Management.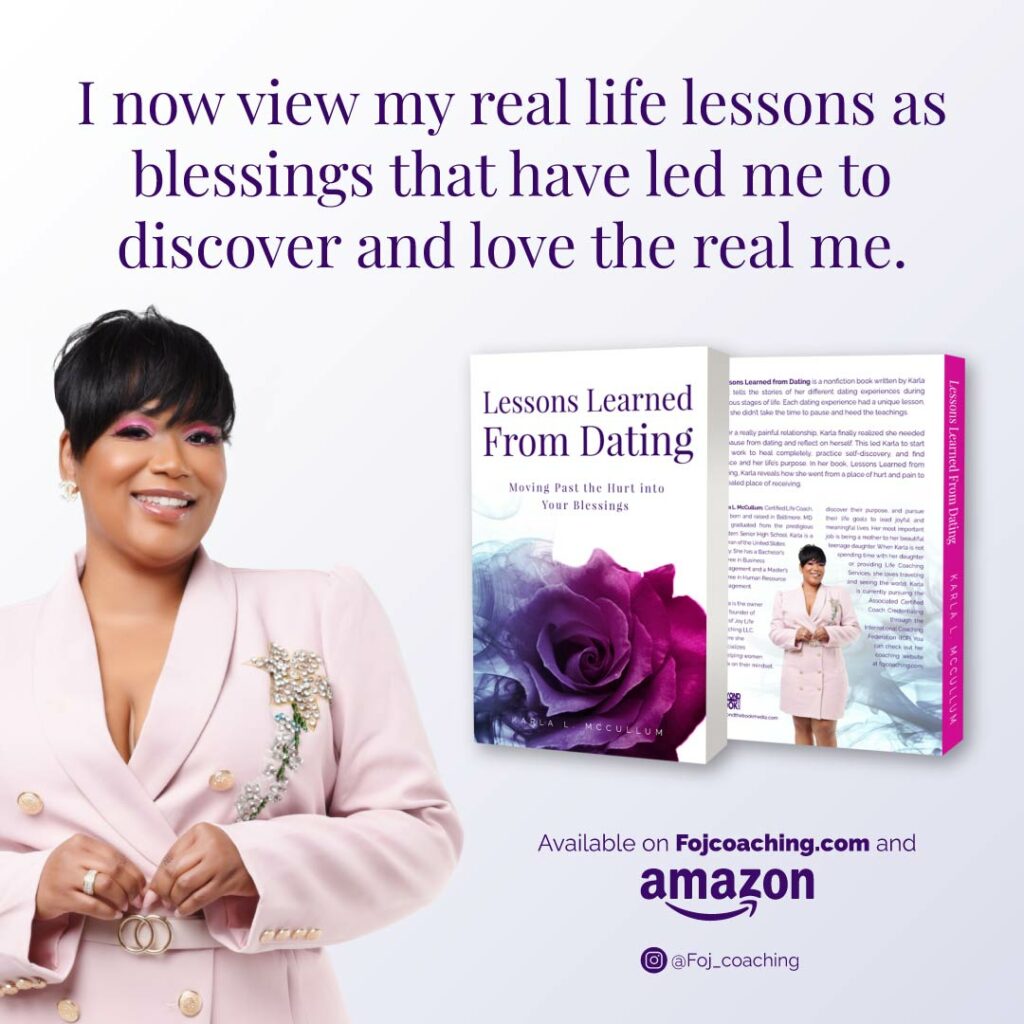 Karla is the owner and founder of Full of Joy Life Coaching LLC, where she specializes in helping women work on their mindset, discover their purpose, and pursue their life goals to lead joyful and meaningful lives. Her most important job is being a mother to her beautiful teenage daughter. When Karla is not spending time with her daughter or providing Life Coaching Services, she loves traveling and seeing the world.
Karla is currently pursuing the Associated Certified Coach Credentialing through the International Coaching Federation (ICF). You can check out her coaching website at fojcoaching.com
About Her Book – Lessons Learned from Dating
Lessons Learned from Dating is a nonfiction book written by Karla that tells the stories of her different dating experiences during various stages of life. Each dating experience had a unique lesson, but she didn't take the time to pause and heed the teachings.
After a really painful relationship, Karla finally realized she needed to pause from dating and reflect on herself. This led Karla to start the work to heal completely, practice self-discovery, and find peace and her life's purpose. In her book, Lessons Learned from Dating, Karla reveals how she went from a place of hurt and pain to a healed place of receiving. 
What was she to do next? Karla was confused, hurt, and unsure of what her next steps were, but she continued to date after she and Ladder finally broke off their relationship.

Karla Mccullum