She is a vibrant, energized, friendly, and sophisticated lady who saw God's hand in her life at the age of seven. Mercy is a married woman with four boys, ages 2-8. She graduated from Liberty University with a degree in Health Promotion and a minor in Psychology. She worked at Inova Hospital for five years as a clinical technician, transitioned to information technology, and worked as an information system security engineer with Cerner and VA as a subcontractor to ACI Federal. She is also a life insurance agent in the state of Virginia.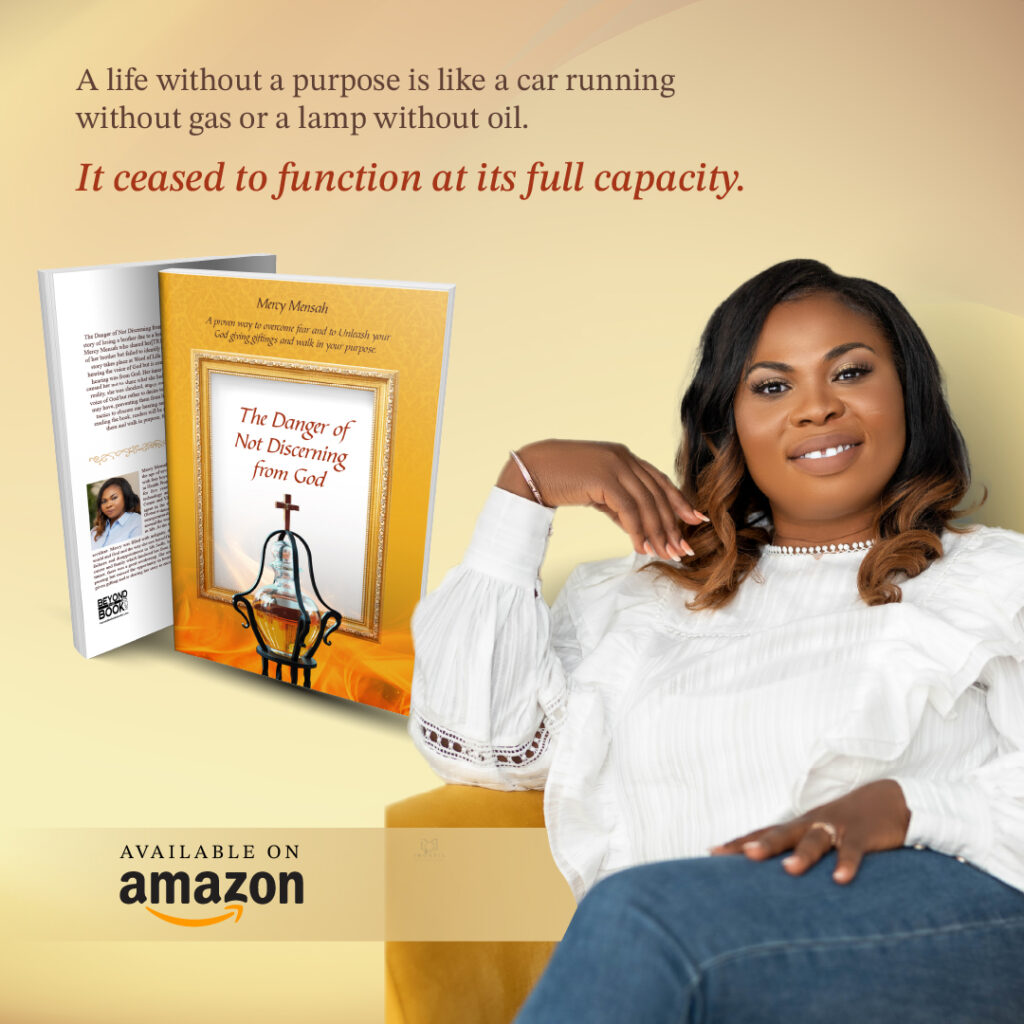 She currently holds a position with Schubring Global Solutions in VA as a security operation analyst. She's also branching into entrepreneurship with a focus on writing, educating, and empowering women worldwide to identify their God-given talent and fulfill their purposes in life.
At the age of 12, she lost her father on Christmas Eve due to a car accident. Mercy was filled with indignity, doubts, and fear about the future. Her internal conflict with the world and God and how she saw herself hindered her from fulfilling her purpose and gifting after many failures and disappointments.
Sadly, her fears and limitations overtook her with the busyness of life, career, and family, which hindered her from hearing from God. In 2019 after losing a brother due to a brain tumor, there was a great awakening. She sensed that God gave her word of knowledge before her brother's passing but missed the opportunity to hear God's voice. With regrets and guilt, she discovered her God-given gifting and is sharing her story to encourage others to walk in their God-given gifting and purposes.
About Her Book – The Danger of Not Discerning from God
The Danger of Not Discerning from God is a nonfiction Christian literature based on a story about losing a brother due to a brain tumor. The story is written and narrated by the author Mercy Mensah who shared her experience of God revealing the impending death of her brother but failed to identify if the voice was from God as described in the book. The story takes place at Word of Life International Church in Sterling, VA.
She begins with hearing the voice of God but is confused due to her inability to discern whether what she heard was from God. Her inner conflict of fear, inadequate limitations, and confusion caused her not to share what she had discerned, but after what she heard from God became a reality, she was shocked, angry, and frustrated. She's persuading readers not to ignore the voice of God but rather to desire to hear from God.
She begins with the challenges readers may have, preventing them from hearing from God. She reveals the enemy's scheme and tactics to obscure our hearing and provide a meaningful way to overcome them. After reading the book, readers will be able to unleash the power and authority God has given them and walk in purpose, fulfilling their purpose and the destinies of others.
In this book, you'll learn:
The challenges women face.
The tactic the enemy uses to change destinies.
How God uses pain and suffering to build something new to glorify his name.
How to find your purpose and walk in your purpose.
How to defeat fear, limitations, and frustration.