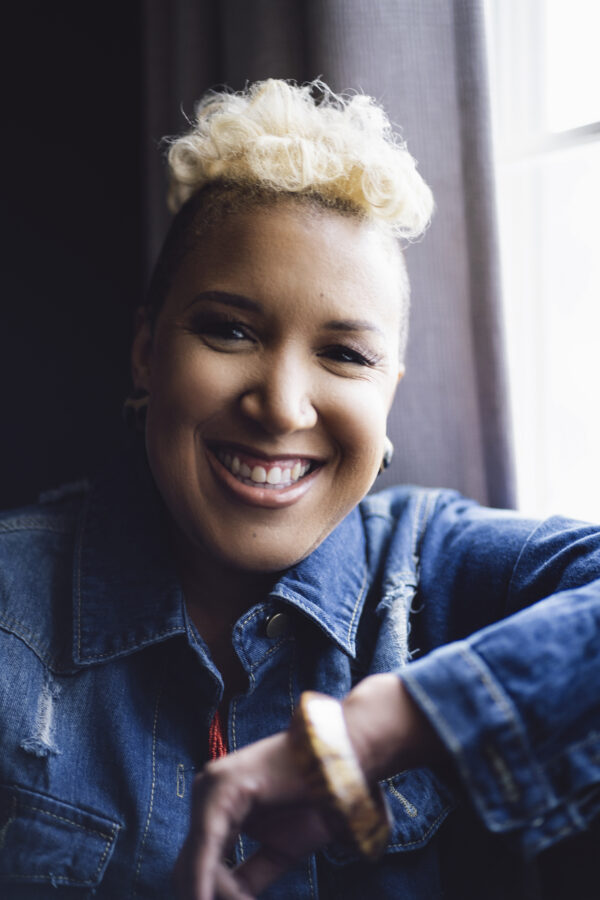 Please tell us about yourself.
Iwork as a school based speech pathologist in southern Maryland as well as the head librarian for the John Leland Center in Arlington, VA. I serve as an associate minister at FBCV in Virginia. I love time with my parents, my sister, brother-in-law and my two nephews and niece. On the weekends if I'm not engaged in a community outreach type of event you'll find me at my favorite indie bookstore, an open mic or writing at my favorite coffeehouse.
Tell us about your book.
For Her Name's Sake is a collection of poetry that tells the stories of the many black and brown women who lost their lives due to police brutality but framed in the context of a church service to offer hope and to remind us of the Lord's requirement according to Micah 6:8 to do justly, love mercy and walk humbly with God.
What are the top three takeaways you would like your readers to walk away with?
1. The importance of preserving voice, history and legacy through storytelling
2. Talking points for conversations about race, gender and class and finally
3. Strategies for advocacy within your own community or context.
Who is your book for?
Grassroots community organizers and advocates, persons who have lost family members, friends or neighbors due to police incited violence and people and organizations that are involved in the work of equity and diversity issues at the intersection of race, gender and class; and those who connect to the narrative and free verse structure of the work.
What inspired you to write your book?
The season of waking up to continuous sound bites of news stories telling of another black or brown woman being confronted by the police only to fall victim by means of loss of life.
Where can people find your book and support you?
https://www.amazon.com/Her-Names-Sake-Monica-Leak-ebook
What products/services do you want to offer alongside your book for promoting purposes?
1) Giveaway: His or Hers author bundle (book, journal, pen, tote bag, shirt) and the 2) No More Hashtags set