Author of 'A Journal for the Generations'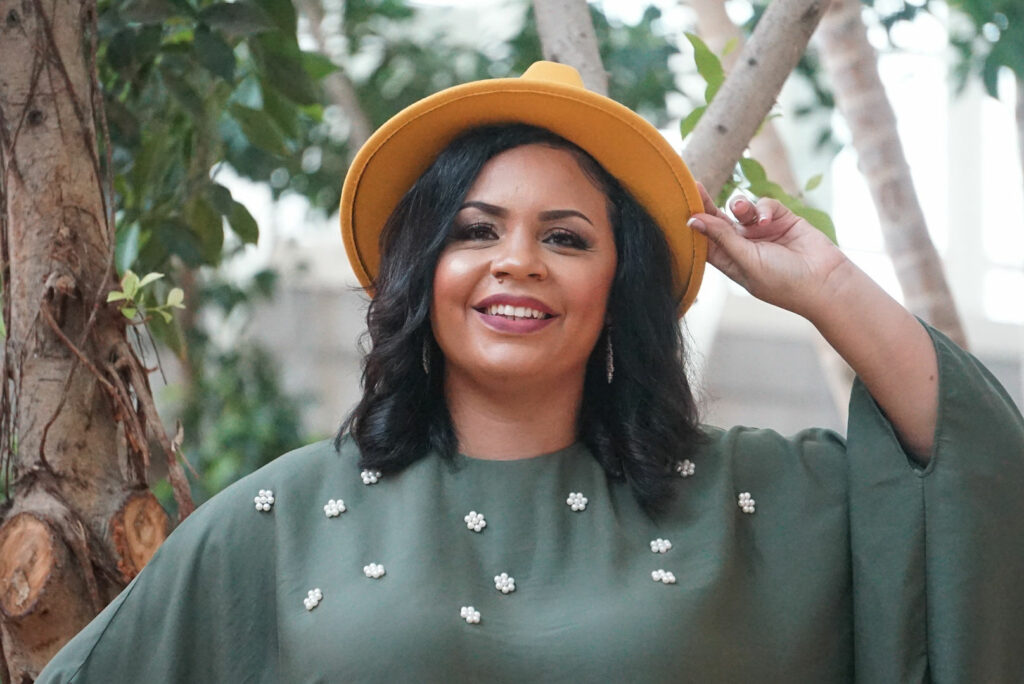 Kingdom Business Network & Beyond The Book Media had the pleasure to interview Amber Blakes as our very first Kingdom Scribes featured Author. Blakes recently published her second book "A Journal for the Generations", and we got the chance to sit with her and ask a few questions about her new book, the writing and publishing process, and why she chose Beyond The Book Media to help her along the journey. Beyond The Book Media transforms faith-based business owners into becoming the AUTHORITY in their niche and Amber Blakes is the perfect example of what that looks like. Please find the full interview below.
BTBM: Please tell us about yourself.
Amber: I am an author, a lifestyle blogger (Everything With Amber) with a focus on faith/family/fun, founder of the Journaling for the Generations movement, and a teacher by profession and to Christian thought leaders in the area of Kingdom Literacy. I am a work-from-home wife and mother.
BTBM: Tell us about your book and who your book is for?
Amber: 'A Journal for the Generations' is an heirloom journal that covers the most important topics in life and is meant to be passed on through three generations. The purpose of the book is to pass on wisdom from the past to equip the future generations so that vicious cycles can be broken off of our families. It is for people who have a desire to see the success-struggle-success pattern being removed from their families.
BTBM: What are the top three takeaways you would like your readers to walk away with?
Amber:
1. You have the power to break vicious cycles off of your family with the power of your pen.
2. Your children and grandchildren don't have to lose the progress of, or suffer the same struggles as, the generations before them.
3. This book is a tool that will also open up unrealized pathways of communication that will benefit its readers right now, not just the generations to come.
BTBM: What inspired you to write your book?
Amber: First, I had journal entries from my grandfather that I benefited greatly from reading because they revealed struggles that I'd seen other family members deal with. Later, I began to ask questions of other family elders and write down what they said. Next, when I had my first child I had a strong desire to write him a book of the things I wanted him to know that would live beyond me or go with him when I wasn't nearby. But ultimately it was my struggle with postpartum depression and suicidal thoughts that birthed this book. I wrote about this struggle in my blog and my mother read it. She approached me to tell me she had the same struggle with me and suspected her mother did too. In that moment I was moved with emotion because I wished that I had known that before the onset of the PPD, but also knew that I only knew it was a generational struggle because I had written my story down for her to read. Otherwise we may have never had the conversation and I would have fought that battle alone. I knew I needed to create a tool for myself and others.
BTBM: Tell us a little bit about your writing process? Do you use a unique method? What did the beginning stages entail for you?
Amber: My writing process was a stretch. I had always been a writer in school and in my career, but I had rarely written in community and with experienced writing coaches in an environment that was God led. My method was to create an outline, begin writing in order, but then began to skip around to wherever the creative juices were flowing. At the beginning I had to decide to make the financial commitment, adjust my family's schedule and communicate with my spouse, make a place to write or make writing accessible, stay connected to the bootcamp community and commit to putting in the time. Speaking up for what I needed was key.
BTBM: In terms of publishing, what was that process like for you? And why did you choose BTBM?
Amber: The process was intense but rewarding. I was undergoing my own inner healing as I wrote, edited, and promoted this book. I chose BTBM when it was introduced through the Prophetic Planning for Your Day KBM Clubhouse room in the form of the book writing bootcamp. It was perfect timing for me because the bootcamp was being held a month after I unexpectedly resigned from my job without an exit plan. All I knew is that I was supposed to write a book.
BTBM: What advice would you give to authors or even entrepreneurs wanting to start or those in the process of writing a book?
Amber:
Fast, pray, and journal
Open up a document in google docs that you have access to from every device so you write whenever you get a download or have a free moment.
Connect with a community that will hold you accountable, pray you through the tough times, and encourage you.
Learn about the business, systems, marketing, and events side of becoming an author.
BTBM: What products/services do you want to offer alongside your book for promoting purposes?
Amber: I currently have free content available through the Journaling for the Generations community of FB, CH, IG and Telegram, my blog-Everything With Amber, and all of my social media platforms. For access to my other book, Consoled in Christ-7 Day Devotional Journal and upcoming products and services I have an email distribution list that can be accessed through my Link Tree.
BTBM: Where can people find your book and support you?
Amber: https://linktr.ee/AmberBlakes
BTBM: What is next for you and your brand? What can we look forward to in the coming months or years?
Amber: I'm currently working on my next book which is a guide to praying for your children through the school year. I'm also continuing to build and nurture the Journaling for the Generations community and the Everything With Amber platform. There are many more books in me and an instructional platform attached to those that I'll be developing with God and those He sends to collaborate with me in that effort. I'm being led to do more face to face work in connection to being an author like speaking, vendor opportunities, and a book launch holiday event.