Tiffany McCormick is a loving wife, wonderful mother, fabulous daughter, and the best big sister ever. She's a born and raised Georgia Peach, where she attended primary and secondary school in Dekalb County and then graduated from the Georgia Institute of Technology with a B.S. in Applied Mathematics and a minor in Economics. She's currently pursuing her dual master's degree in Business Administration and Public Administration at Kennesaw State University, where she wants to aid in the creation of public-private partnerships that benefit the exploited and underprivileged.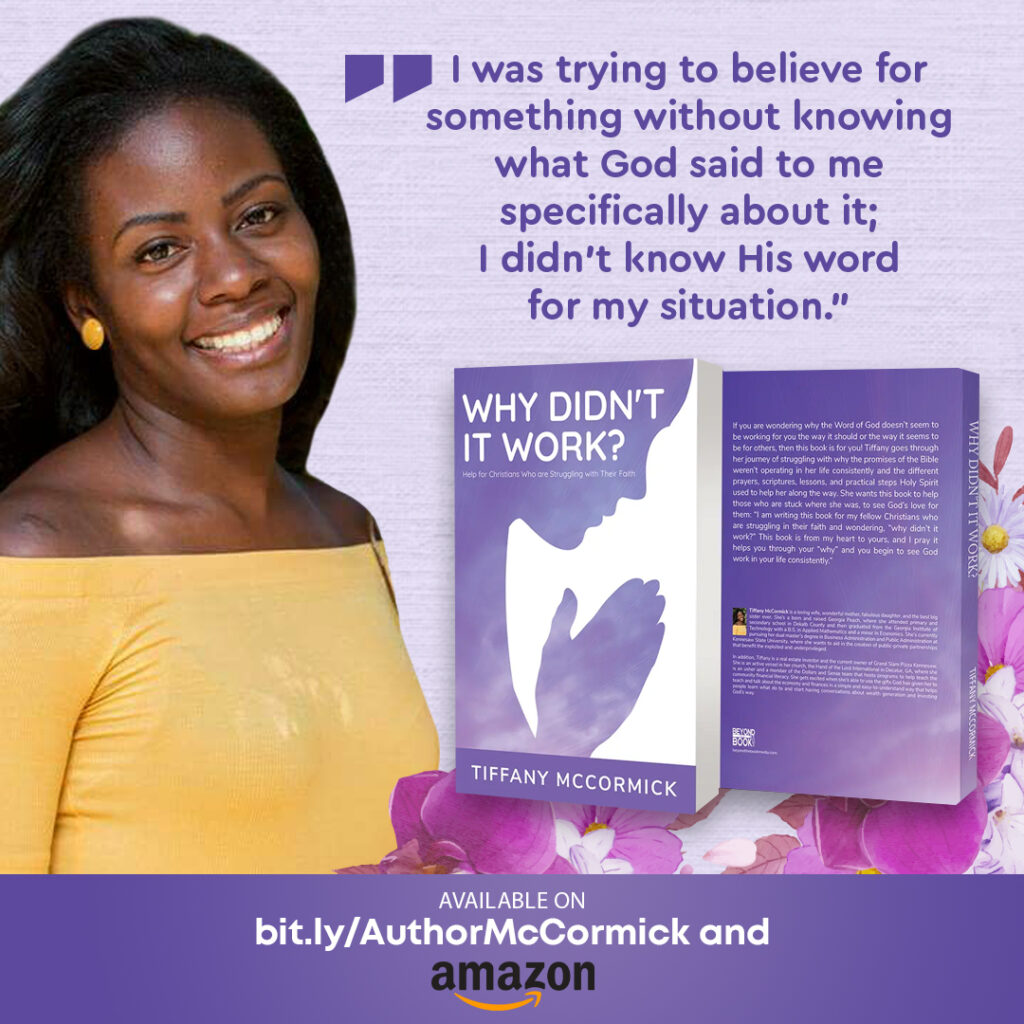 In addition, Tiffany is a real estate investor and the current owner of Grand Slam Pizza Kennesaw. She is an active vessel in her church, the Hand of the Lord International in Decatur, GA, where she is an usher and a member of the Dollars and Sense team that hosts programs to help teach the community financial literacy. She gets excited when she's able to use the gifts God has given her to teach and talk about the economy and finances in a simple and easy-to-understand way that helps people learn what do to and start having conversations about wealth generation and investing God's way.
About Her Book – Why didn't it work?
If you are wondering why the Word of God doesn't seem to be working for you the way it should or the way it seems to be for others, then this book is for you! Tiffany goes through her journey of struggling with why the promises of the Bible weren't operating in her life consistently and the different prayers, scriptures, lessons, and practical steps Holy Spirit used to help her along the way. She wants this book to help those who are stuck where she was and to see God's love for them: "I am writing this book for my fellow Christians who are struggling in their faith and wondering, "why didn't it work?" This book is from my heart to yours, and I pray it helps you through your "why" and you begin to see God work in your life consistently."